Introduction to Agile
Date:

September 7, 2022 @12pm-1pm EST
Agile is an approach and methodology that helps organizations deliver value to their stakeholders faster by executing work in small, but consumable, increments. The end result is a service or project that best meets current customer/stakeholder needs and is delivered with minimal costs, waste and time, thereby enabling organizations to achieve improvements earlier than it would through traditional approaches.
The Agile mindset allows organizations to respond to changing market conditions and client/stakeholder needs through incremental, iterative work based on validating ideas before investing heavily.
Agile is now spreading rapidly to all functions across all types of organizations. It is a proven way to transform organizations, encourage innovation and accelerate a culture where everyone is working better, smarter and more efficiently.
Agile and Lean are rooted in similar values. Agile focuses on better management of projects and initiatives, while Lean focuses on improving processes and creating enhanced value. Combining Lean and Agile can enable greater process efficiency; enhanced team collaboration; more efficient improvement initiatives; increased performance, quality and patient/employee satisfaction.
This webinar will introduce the Agile methodology; how it can complement Lean to achieve quality and service improvements and the relevance of the methodology in public health.
Speakers:
Luis Manuel Garcia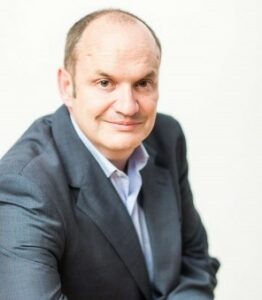 Luis has a first-class IT Engineering Degree and has been trained in Lean Six Sigma by the Juran Institute and Unisys University. Since 2005, he has assumed different responsibilities as Master Black Belt and Director for Operational Excellence and Agile organizations in the service and industrial sectors, and has experience harmonizing different work cultures across many countries.
Luis has also held a number of executive positions – including CIO – where he simultaneously established a culture of operational excellence and Agile. He therefore has an in-depth understanding of the challenges that can arise when organizations decide to implement cultural changes based on Agile and Lean Six Sigma.
Krista Galic

Krista is a Lean Six Sigma Black Belt, Registered Nurse with a Masters in Public Health, an educator and a certified instructor and facilitator. She has over 15 years' experience in public health with significant expertise in continuous improvement, quality assurance, project management, change management, risk management, client service, accountability metrics and strategic planning.
About OPHA
The Ontario Public Health Association has established a strong record of success as the voice of Public Health in Ontario. We are a member-based, not-for-profit association that has been advancing the public health agenda since 1949. OPHA provides leadership on issues affecting the public's health and strengthens the impact of those who are active in public and community health throughout Ontario. OPHA does this through a variety of means including advocacy, capacity building, research and knowledge exchange and transfer. Our membership represents many disciplines from across multiple sectors.
This webinar will be recorded and sent to all registrants. The webinar registration and event will only be available in English. We apologize for any inconvenience.